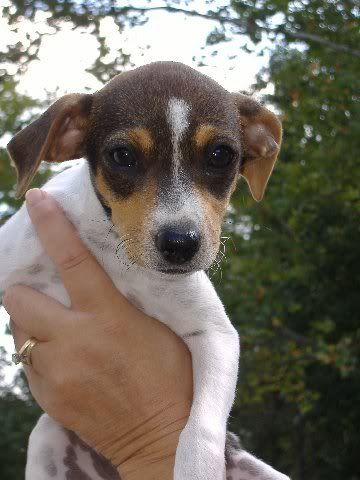 Here is one of my puppies - Atomic Annie. She's an NKC Mountain Feist. The little one of the litter, she doesn't know it and is a fireball.
I named her after a 280mm field howitzer that was built and test fired in 1953 that shot a 15 kiloton nuclear projectile (about the size of the bomb used on Hiroshima) up to a range of about 20 miles. A single test shot was fired seven miles at the Nevada Test site on May 25, 1953.
Obviously I'M convinced this puppy's explosive potential.
a short video of Frenchman's Flat, Nevada - Atomic Cannon Test. May 25, 1953